Crocs Live Chat is Open for the Following Hours:
(London Time) Open from 1pm Monday to 9pm Friday, Closed on Saturdays and Sundays and bank holidays
To start a chat with Crocs, click on the link below: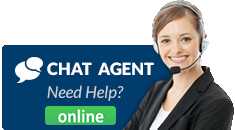 Once you're on the page, click on the "live chat" button to get connected to an agent. Chat button will be disabled outside of their working hours.
Crocs Customer Service
The fastest way to get in touch with a human at Crocs is to use their live chat service. If the live chat is not available, use the phone number below.
Alternative contact methods:
You can call them directly at 1-866-306-3179 or send them a text via the same phone number. Standard charges apply.

Crocs are a type of casual footwear that has gained a cult-like following around the world. First introduced in 2002 by a Colorado-based company called Foam Creations, Crocs were originally designed as a boating shoe due to their waterproof and slip-resistant properties. However, they soon became a popular choice for people in a wide range of settings, from casual wear to professional environments.
Crocs are made from a unique foam material called Croslite, which is both durable and comfortable. The shoes are designed with a clog-style shape and feature ventilation ports on the top and sides, which allows for air to circulate and keeps feet cool and dry. The shoes are also lightweight and easy to clean, making them a convenient choice for people on the go.