Habitat Live Chat is Open for the Following Hours:
08:00 AM to 07:45 PM – Seven days a week
Habitat is one of the favorite shopping destinations of the UK citizens. The home furnishing brand sells a range of products and its products include homeware goods, furniture, home décor, gardening products, storage structures, mattresses, pet's furniture, DIY products, bedding, lighting, outdoor goods and much more.
Habitat is the trading name of Argos Limited. Habitat was founded in 1964 and it witnesses many mergers since its establishment.  It is headquartered in London, UK and has a huge product catalog. Besides physical stores, the retailer is also having a great website and therefore you can also shop online via its interactive website.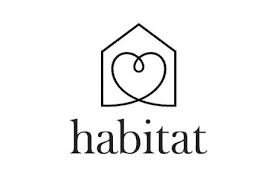 In addition to these great homeware products, Habitat has also an amazing customer support team. Anyone can contact the helpful and supportive team of the retailer for resolving any of their queries instantly.
How to Contact Habitat Live Chat
For contacting the support team of Habitat via Live Chat, visit their website and at the bottom of the homepage, you will find the contact us option. Click this contact us tab and you will instantly land on another page, where you will find several contact options. Here you will find Live Chat option that will say, "Head to Argos.co.uk and speak with our Live Chat team".
As Habitat is trading name of Argos Limited so you have to click 'Argos.co.uk' link for contacting Habitat team. Once you land on Argos website via the given link then you will find a 'Live Chat Now' option. Click this option and a pop up window will appear. Now just fill the window with required information and click start chat for connecting with a rep of the support team. Besides Live Chat, you can also get in touch with the team via phone and via email.
For contacting Habitat customer support team via Live Chat, click on the following link.