Next Vacay Live Chat is Open for the Following Hours:
From 9am to 5pm, Monday to Friday

Next Vacay is a flight aggregator business that offers you the cheapest flights to book for your vacations. The business compares the vacation plans and flights of many international as well as UK carriers for their customers. You can always find an economical flight for your vacation on its website.
To Access the Next Vacay Live Chat Click on the image below.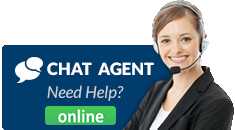 Next Vacay Customer Service
You can contact the Next Vacay Customer service team via live chat, phone, email, and phone and social media. The phone and live chat can be used for faster turnaround time and have less than 3 minutes of waiting time. Email requests can take between 2 to 3 business days to be handled.
Next Vacay Customer Service Emai: help@nextvacay.com
Facebook Messanger Link: https://www.facebook.com/nextvacay