Funky Pigeon Live Chat Is Open For The Following Hours:
Monday to Friday: 09:30 am – 6:00 pm
Funky Pigeon is one of the leading online gift and greeting card retailers. It offers a live chat service to allow its customers to instantly connect with them. Customers can reach the professional and helpful staff with the help of this service to resolve their queries. The friendly customer support staff also provides information about orders, deliveries, cancellations, and payments. It can also be used to know about discounts and special offers.
The Live Chat option can be found in the middle of the page after a bit of scrolling. Click on the button with "Live Chat" and start a conversation with the customer support staff.
To access the Funky Pigeon Live chat you can click on the image below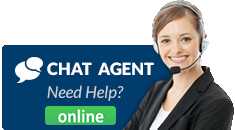 If the live chat is offline or not available, use the Funky Pigeon email address and contact form instead.
Funky Pigeon Contact Number
To contact Funky Pigeon via phone call, use the phone numbers below:
For rewards program: 0800 085 9384 (click to dial)
For complete savings: 0800 389 6960 (click to dial)
All the calls are free when made from a UK landline. The customer service phone numbers are available from 8am to 8pm on wording days and 9am to 4pm on weekends.
Funky Pigeon Customer Service
You can contact the Funky Pigeon Customer service team via live chat, phone, and email. The phone and live chat can be used for faster turnaround time and have less than 3 minutes of waiting time. Email requests can take between 2 to 3 business days to be handled.