Farfetch

Live Chat is Open for the Following Hours:
Farfetch does not offer a live chat service. The best way to contact their customer service is through their phone number or email.
Farfetch Contact Number: +44 (0)20 3962 2362
Farfetch Email Address: customerservice@farfetch.com
To submit your questions and queries to us, click on the image below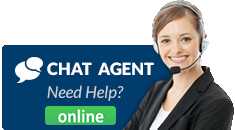 Farfetch Email Address
To contact Farfetch using their email address, send an email to: customerservice@farfetch.com
Farfetch Customer Service
You can contact the Farfetch Customer service team via phone, and email. The phone customer service can be used for a faster turnaround time and has less than 3 minutes of waiting time. Email requests can take between 2 to 3 business days to be handled. To contact them via phone, dial +44 (0)20 3962 2362
LiveChat Directory is not affiliated to, linked with, or otherwise endorsed by Farfetch. All product and company names are trademarks or registered trademarks of their respective holders.