TK Maxx Live Chat is Open for the Following Hours:
From Monday to Friday: 8am to 7pm
Saturday and Sunday: 9am to 5pm
To start a chat with TK Maxx, click on the link below: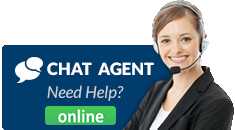 The chat button as well as other contact options appear in the middle of the page. Click on "chat with us" during working hours to get connected to an agent.

TK Maxx Customer Service
You can contact the TK Maxx customer service team by email and phone number if the live chat is not available. Live chat is the fastest way to get in touch with the company
Alternative ways to contact them:
TK Maxx Phone Number: 01923 473561
TK Maxx is a popular retail chain that operates in several countries, including the UK, Ireland, Germany, Poland, and Australia. It is known for offering high-quality products at discounted prices. The company specializes in selling fashion and homeware items, with a particular emphasis on designer brands. TK Maxx's business model involves buying stock that other retailers have not been able to sell, as well as buying items directly from manufacturers at a discount. This enables the company to offer products at a lower price than its competitors while still maintaining high standards of quality.
One of the main reasons for TK Maxx's popularity is the excitement of the shopping experience. Each store has a constantly changing range of products, and customers never know what they might find. The stores are set up in a way that encourages exploration, with items arranged by category rather than brand. This allows customers to discover new products and brands they may not have encountered before. TK Maxx's success has led to the company expanding its range of products beyond fashion and homeware, with some stores now offering food, beauty products, and electronics. With its combination of low prices and an exciting shopping experience, it's no wonder that TK Maxx has become a favorite for many bargain-hunting shoppers.