LNER Live Chat is Open for the Following Hours:
08:00 am – 09:00 pm – Seven days a week
Since the advent of engines and automobiles, the transportation sector grew exponentially. With time, not only automobiles underwent innovation but also whole of the transportation sector was revolutionized. Now, one can book any sort of transportation mean that is sea, air, or ground from the comfort of his home – thanks to the advent of transportation companies.
LNER is one such transport companies that operates train ticket booking services. It was established in June, 2018.  The company operates train transportation services across the UK. The company launched the future of rail travel, with the launch of their new Azuma train. The Azuma train is already a great success, introducing more seats, more space and above all, more reliability. Besides sales of online ticket, the company also provides free access to live train times and railway stations information services.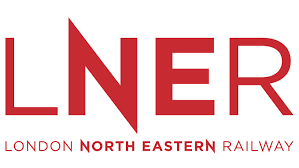 In addition to its online ticketing and other services, the company has also a helpful and supportive customer support team for the guidance of its customers and you can catch up with the company's support team Monday to Sunday via its live chat facility.
How to Contact LNER Live Chat
You can contact LNER Live Chat by clicking the 'get in touch' tab present both at the bottom of the homepage. Once you click the 'get in touch' tab then you will be redirected to a new webpage where you will find several contact options including live chat.
For initiating a live chat session, click the live chat option and a new window will pop up where you have to enter your query. After entering your query, submit it and one of the customer representatives will contact back to you.
For accessing LNER Live Chat click on the following link.