The Swinton Insurance Live Chat Is Open During The Following Hours:
Monday to Friday: 8am to 8:30pm
Saturday: 9am to 5pm

Swinton Insurance have a Live Chat facility available on their website for both Car and Home Insurance questions and queries. This facility is available for both existing and new customers.
It allows you to discuss your account, amend your personal details and answer any questions or concerns you may have, however, the team won't provide you any quotes in a live chat.
When you launch a chat, you'll be connected to one of Swintons friendly team members who will assist you with your query.
To access the Free Swinton Live Chat service click on the image below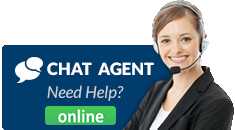 How do I speak to someone at Swinton?
Swinton live chat is a service that allows you to connect to customer service agents online. The service is available to all UK users and is available from Monday to Friday: 8am to 8:30pm and Saturday: 9am to 5pm and is closed on Sundays. Follow the instructions provided on this page to connect to Swinton live chat