Wrexham University Live Chat Is Open For The Following Hours:
Monday – Friday: 08:30 am – 5:00 pm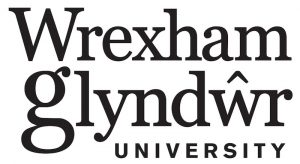 Wrexham University live chat is a new and innovative way for students and members of the general public to get in touch.  Glyndwr university is a popular choice for people looking to locate to North Wales.  It offers professional courses, undergraduate and postgraduate degrees. The university provides a great set of support services for its students and make it easy for you to contact them. For this purpose, they offer a web Chat facility for you to communicate instantly. Most importantly, this service is completely free to use. Unlike standard telephone calls.  The Live Chat facility is backed by a friendly and supportive team to help the students with their queries,questions or  concerns. The team will answer any general queries that you would normally ask on a telephone. This includes admission and clearing questions and fees.  The agents will also provide advise on accommodation, student union services and well being.
The Live Chat option is available on the extreme right-hand side of the page. Click on the "Live Chat" button to start talking to a member of the support team.
To access the Wrexham University Live chat you can click on the image below