CD Keys Live Chat is Open for the Following Hours:
24 hours a day – Seven days a week
With the advent of internet, every aspect of our lives has been impacted fundamentally. Sports and games are no exceptions. Now they are more virtual playgrounds than physical ones. Computer gaming have left physical stores behind and now virtual gaming is new norm of the day.
CD Keys is one such online business that deals in provision of digital codes for the hottest games of the day. CD Keys was established about two decades ago and now it is one of the trusted platforms for digital codes of the games. The company offers codes for a range of games including PC games, Play station games, Nintendo, and much more. Besides the UK customers, CD Keys also provides the codes for its international customers that belong to every region and country of the globe. CD Keys has over 20 years of industry experience and it puts gamers first.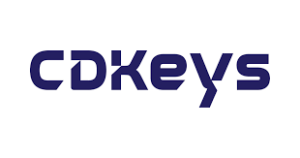 Besides its great gaming services, CD Keys has also an amazing live chat feature on its website. This live chat feature enables the customers to contact the helpful and supportive team of the company for resolving any of their queries instantly.
How to Contact CD Keys Live Chat
For contacting CD Keys Live Chat you have to visit homepage of its website. Here you will see their phone number on the bottom of the page. Just dial this phone number and you will be instantly connected with one of the professional members of the CD Keys support team.
Besides their phone number, you can also seek help from the help icon present at bottom of the homepage. Just click the icon and a new window will pop up. Now enter your query and they will respond. With help icon, you can clarify about general queries pertaining to account, products, and other aspects.
For accessing CD Keys Live Chat click on the following link.