Sun Savers Live Chat Is Open For The Following Hours
Monday – Friday: 09:00 am – 06:00 pm
Saturday – Sunday: 10:00 am – 04:00 pm

Sun Savers Live chat support is now available, through which users can directly contact them. As it is an easy and convenient way of communication than phone calls. Sun Savers is a program launched by The Sun newspaper. It is basically a rewards club for the readers to earn some credit after collecting 28 codes. The codes are printed in newspapers daily. It can be joined online using its website or through the mobile application. Sun Savers presents a wide range of offers, deals, prizes, and treats to earn from. It also gives tips and tricks about saving money.
Live Chat support has a team of special advisors to help users with inquiries. The support team also provides information about deals, offers, promotions, and others.
The Live Chat option is available in the middle of the help page on the website. Once you click on the 'Open Live Chat' icon, it will redirect you to a new window where you can start talking with the support team.
To access the Sun Savers Live chat you can click on the image below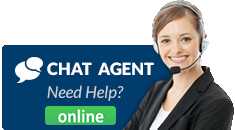 Related articles: