HMRC Online Chat Is Open For The Following Hours:
Monday – Saturday: 08:00 am – 7:30 pm
Saturday: 08:00 am – 04:00 pm
Sunday: Closed

The HMRC online chat service runs on its website to help answer your questions. The support team will not have access to your account. And provide you with the best possible information regarding accounts, services, payments, and general inquiries.
The HMRC Live Chat option is available in the middle of the page once you scroll down. Click on the Chat button under the heading "Web Chat" and it will redirect you to a chat box to talk with a member of the support team unless the advisers of web chat are busy. You can wait until an adviser is available to chat. Please make sure you open the link within the opening hours written here in this article.
To access the HMRC online chat you can click on the image below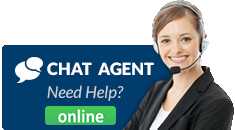 If the live chat is unavailable or all the agents are busy, we suggest you message them via Twitter at @HMRCcustomers  or via Facebook at HMRC Customer Service Facebook
Need help with probate application? Use probate webchat instead.
Need help with tax credit? Use the tax credit webchat.
Need help with PAYE as an employer? Use the PAYE webchat.
HMRC Contact Number:
For self-assessment queries, dial 0300 200 3310. You can get help for changing your address, penalty queries, and late tax returns.
Other HMRC contact numbers:
HMRC Email Address & Post
HMRC does not offer customer service through email so you cannot contact them using an email address. You can drop them a message on Twitter instead using this link: @HMRCcustomers
If you want to send a post to HMRC for self-assessment queries, you can send it to their address:
Self Assessment
HM Revenue and Customs
BX9 1AS
United Kingdom
LiveChat Directory is not affiliated to, linked with, or otherwise endorsed by HMRC. All product and company names are trademarks or registered trademarks of their respective holders.