Glasgow City Council offers chat services for all citizens. It can assist you with the basics and help you get your issue resolved. The live chat is available on the bottom right corner of their homepage. It functions 24×7 and is a faster means of communicating with the city council.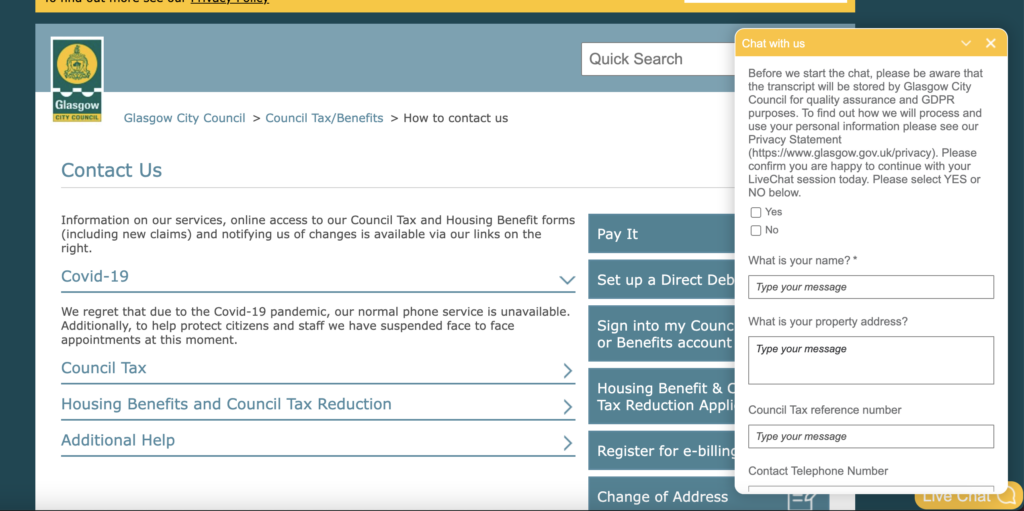 You can report a change of address, apply for council tax exemption or discount, submit a query and even give them feedback. The Glasgow city council prefers live chat as it is quicker and more efficient.
To contact Glasgow City Council Live Chat, click on the image below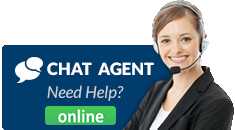 The yellow chat icon will appear on the bottom right side of the page.
For tax enquiries, you can fill out this form:
https://www.glasgow.gov.uk/index.aspx?articleid=18818
How To Use The Live Chat Option?
Glasgow city council's live chat is very simple and straightforward.
Visit their website – https://www.glasgow.gov.uk/, click on the "live chat" icon, and the chat window will pop up. All the chats are recorded for quality purposes.
In the chat window, fill in the required details. Make sure all the reference numbers are correct; otherwise, you might have to start from the start again.
Once you fill all your details, you can submit it.
You will get the answer immediately or after a set of questions. Ensure all the queries are short and straightforward.
What Are The Alternate Ways To Connect With The Glasgow City Council?
The council has minimal appointment base service for callbacks. You need to make an appointment through an online application. After you get the acceptance for the appointment, the council representative will call you during the fixed slot.
The agent works as per the importance of the call. Sometimes, some issues are more urgent and important, for which the callbacks are faster, but they get back to you once the application is submitted.
Usually, they are very occupied with calls, which is why live chat is a better means of getting your issue resolved.
If you need additional help due to your physical health conditions (Blind, Deaf and Elderly), you put in the request either in the live chat or the callback application. The representative will revert as soon as possible.