Buyagift Live Chat is available for the following hours:
From Monday to Friday, from 9 am to 5 pm
Buyagift.co.uk is a website where you can purchase gifts for loved ones. There is a wide range of gifts available, from experiences to personalized items. You can also add a personal message to your gift, making it even more special.

You can get help regarding your order, delivery process, and refund/returns policy, or any other account-related issues. To connect to a live agent, follow the link below and you will see a green "help" button at the bottom right side of the screen.
In the input area, type in "get in touch" or click on the get in touch button that appears at the bottom right side. Then click on the black "live chat" button at the bottom.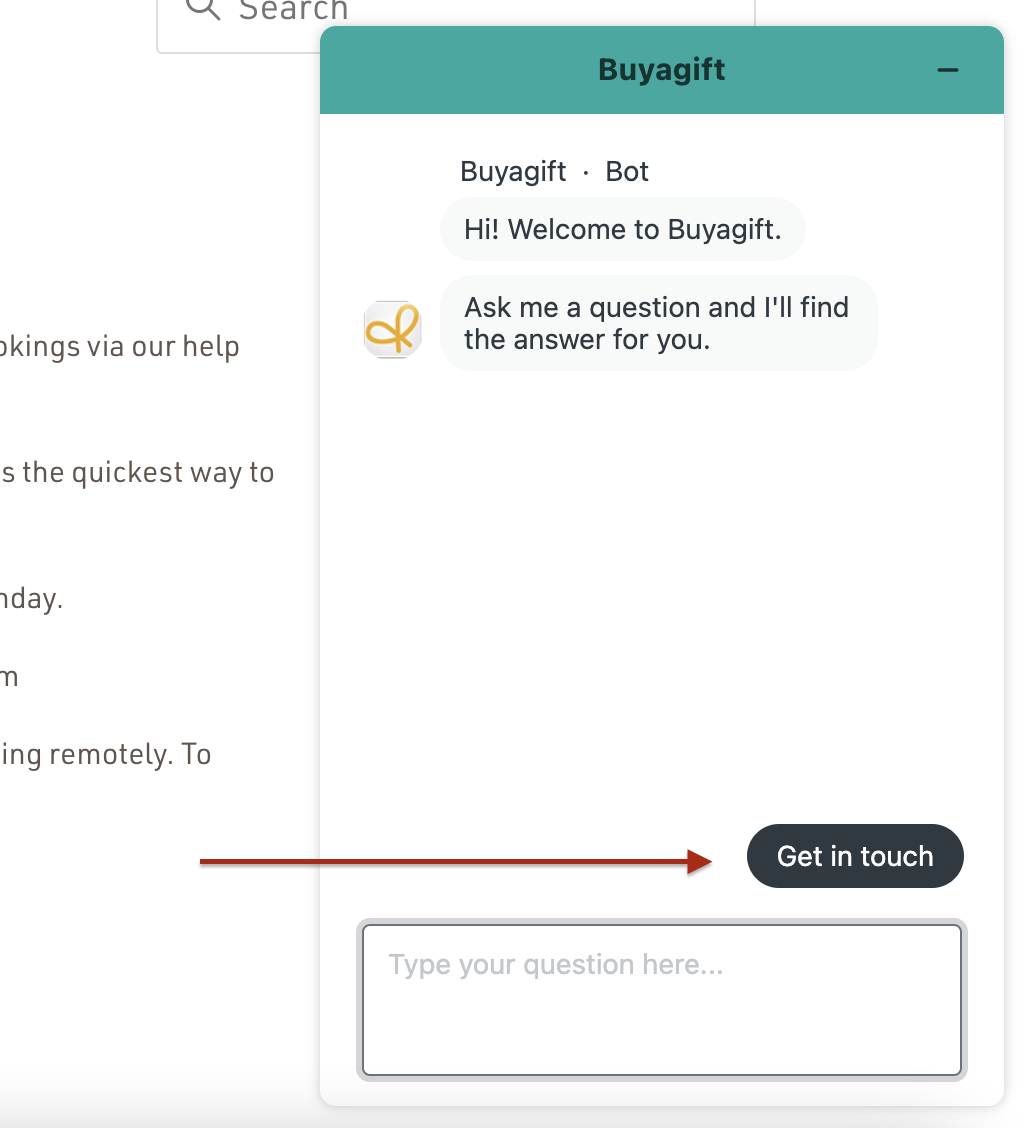 Access the live chat using the link below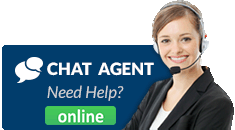 How To Contact Buyagift Customer Service?
You can contact the Buyagift Customer service team via live chat, phone, and email. We recommend using their online chat service as it has a much faster turnaround time. Email requests can take between 2 to 3 business days to be handled. You can also contact their phone number every day of the week from 9am to 5pm.
To contact Buyagift through phone calls you can dial: 0208 275 5244
How do I speak to someone at Buyagift.co.uk?
Buyagift online chat is a service that allows you to connect to customer service agents online. You can connect to their web chat during their working hours, from 9am to 5pm, 7 days a week. Follow the instructions provided on this page to connect to Buyagift live chat.
Tried everything and nothing works? Try emailing them at info@buyagiftcorp.co.uk (corporate customers)