Lululemon Live Chat Is Open For The Following Hours:
Monday – Friday: 05:00 am – 09:00 pm
Saturday: 06:00 am – 06:00 pm
Sunday: 06:00 am – 06:00 pm
Lululemon Live chat is one of the great features available on its website for customers. Earlier, customers had to wait in long queues via telephone calls and emails, but now this feature allows them to instantly contact the support agents. The live chat feature has a well-experienced team of agents who continuously work to resolve customers' queries.
To access the Lululemon Live chat you can click on the image below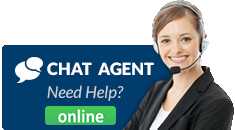 Lululemon Customer Service:
You can contact Lululemon customer service from 9am to 5pm PT on weekdays and 6am to 6pm on weekends. The fastest way to contact a representative from Lululemon is through live chat. Alternatively, you can contact them by sending an email to gec@lululemon.com
You can also find Love Holidays live chat here.