Betway Live Chat Is Open For The Following Hours:
24 hours a day, 7 days a week.
Betway provides very fast and efficient customer service and that ranks them among the top online casinos and betting platforms. Most of their customers contact them to ask about cash-out rules or to report an issue with the system. You can easily connect to an agent through our link and get connected to a customer service representative in less than 30 seconds.
To access their live chat, you have to go to the link provided below, scroll down to the bottom and you will see a question asking you if the article was helpful – click on "No". Once you do this, a "contact us" button will appear and will ask you to log in. Once you do that, the live chat option will become available to you.
To access the Betway Live chat you can click on the image below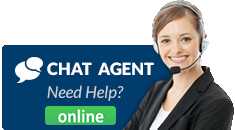 Betway Customer Service:
You can contact Betway customer service via phone and live chat as well as email. To contact them via phone, dial this number (from the UK):
To contact them via email, send an email to: support@betway.com
Betway provides a 50% welcome bonus, where you get $60 for depositing your first 3 $40. that means, by using this amazing offer you can get an additional credit while using their platform. To read more, refer to the top banner on their website where you can see the terms and conditions around this free credit.