Cash 4 Tech Live Chat Is Open For The Following Hours:
From Monday to Friday: 09:00 am – 5:00 pm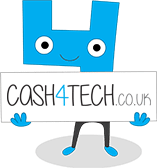 Cash 4 Tech live chat is available for its web users to connect instantly with the team.  The organization is an online platform where you sell your technological gadgets, especially mobile phones, laptops, and game consoles.  Their customer support is really impressive.  The company offers a web Chat service for the users to communicate with them using any platform. The service has professional and friendly advisers to answer any questions the users may have and provide them with the information they need. Such as the products they buy, including laptops, play stations, tablets, mobiles, and smartwatches, as well as orders, deliveries, and payments.
The Live Chat option can be found on the extreme bottom right-hand side of the page. Click on the blue button with "Chat with us" and start a chat with the customer support team.
To access the Cash 4 Tech Live chat you can click on the image below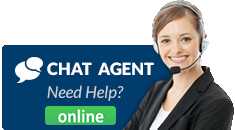 LiveChatDirectory is not affiliated to, linked with, or otherwise endorsed by Cash4Tech. All product and company names are trademarks or registered trademarks of their respective holders.
We are an independent business directory of live chat data that enables UK consumers to easily and quickly find customer service information and discuss their issues and in some cases, share with us.