123 Reg Live Chat is Open for the Following Hours:
09:00 am – 07:00 pm – Seven days a week
Now a day, every business needs an online presence. Not only businesses but celebrities too need online presence for the customers and fans have gone digital. For increasing online presence, a business or personal website is a must. For launching a website, we need domain registrar and hosting services. 123 Reg is one such UK-based domain registrar that was established in 2000 with the aim to provide domain registration and hosting services to Brits as well as international customers. Now it is one of the largest UK accredited domain registrar.
Besides offering domain registration, the company also offers hosting services, email hosting, digital marketing, and other internet-based services to both individuals and businesses. The company offers easy WordPress installs and other website builder tools to its worthy customers. Domain registration and hosting services of the company is very economical.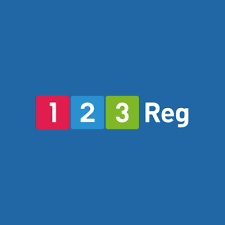 Besides its amazing domain registration and allied products and services, any of its customers can contact with the customer support team of the company for resolving their queries immediately via their website through live chat facility.
How to Contact 123 Reg Live Chat
You can contact the 123 Reg's Customer support team by clicking the 'contact' tab present at the top of the homepage. Once you click the 'contact us' tab then you will be redirected to a new webpage where you will find several contact options including live chat.
For initiating a live chat session, click the live chat tab on the contact page of the site and soon you will be chatting with a rep of customer support team of 123 Reg. If they are unavailable, still you can contact them via phone or alternatively, you can raise a ticket.
For accessing 123 Reg Live Chat click on the following link.