HSBC Live Chat Is Open For The Following Hours
24 hours a day for 7 days a week

The chat facility will answer any general query without the need to log on. However, if your query relates specifically to your account then you will need to sign in to your account.
Access the HSBC live chat by clicking the image below.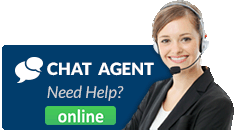 See the other organizations in the live chat directory by clicking here
The information above is gathered by the LiveChatDirectory editorial team. If there are any companies in the UK that we have missed, or if we have missed your company, please let us know by contacting us via email. The contact information can be found in our contact us page.
Related articles: