The O2 live chat is open for the following hours:
8am – 8pm, every day of the week
The friendly and experienced team of agents at O2 Mobile Live Chat is available to help you with any of your queries or concerns. This includes questions about your account or billing and payments.  They will also support you with questions about a product you have bought or you are looking to buy and any technical help or support you require. The free webchat button can be found in the top left-hand corner of the page.  When you launch the webchat, you will be taken to the next available agent in little or no waiting time.
To access the O2 Live Chat, Click on the link below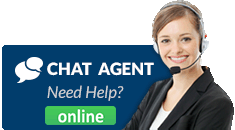 How to Contact O2 Customer Service?
You can contact the O2 Customer Service team via live chat, phone, and email. The phone and live chat can be used for faster turnaround time and have less than 3 minutes of waiting time. Email requests can take between 2 to 3 business days to be handled. You can call them at 0344-809-0202 or call 4445 if calling from your O2 phone.
How do I speak to someone at O2?
O2 live chat is a service that allows you to connect to customer service agents online. The service is available to all UK users and is available from 8am to 9pm on weekdays and 9am to 5pm on weekends. Follow the instructions provided on this page to connect to 02 live chat. If you want to make a complaint, you can submit your letters to O2 email address.
O2 Customer Service Opening Times:
The customer support team is available from Monday to Friday: 8am – 9pm Weekends: 9am – 5pm. You can also contact the customer care team through the live chat service to reduce your waiting time.
Why should you use LiveChatDirectory?
We understand how hard it can be at times to get a refund or cancel an order or get compensation for a lost package. We've had over 1.7 million users over the past year, trying to connect to more than 800 brands in the UK, we can help you get the help you need as soon as possible.