Amazon Live Chat is open for the following hours
24 hours a day – 7 days a week.
One of the common misconceptions about Amazon is that it does not have a live chat service, or that this service is really hard to find. Actually. Now you have the link you will find that you can speak to them about pretty much anything and they will solve it. There is seldom a long waiting time and the customer service representatives are really helpful.
Access the live chat by clicking on the image below.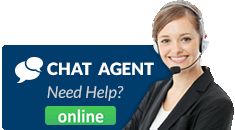 How To Contact Amazon Customer Service?
You can contact the Amazon Customer service team via live chat, phone, and email. The phone and live chat can be used for faster turnaround time and have less than 3 minutes of waiting time. Email requests can take between 2 to 3 business days to be handled.