EA Live Chat Support – EA Help Chat:
EA Live chat open hours depend on the country you live in and the product you are facing an issue with.
Currently, the live chat feature is available for the UK. Alternatives to having chat support are calling them via their phone number, UK:  +44 (0)203 0141 826. Phone support is available from 15.00-3.00 GMT.
You can also create an in-game ticket for their support team. Alternatively, you can go to the community help page here and submit a post about your issue. Usually, it gets answered within a few hours.
In order to talk to someone on EA, please click below. Once you are on the page, you will be asked to choose the game you are facing trouble with. Then, you will be asked to choose your gaming device. Either it's an iPad, iPhone, Android Tablet or Android Phone.
You then have to choose your issue type:
Reporting a bug
Banned or suspended account
Can't log in
Missing content
Promotions and events
Reporting a player on EA
Connection problems
Progress lost and saving
To access the EA support, click on the link below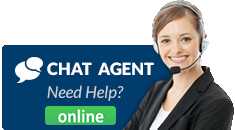 See the other organizations in the gaming live chat category by clicking here
The information above is gathered by the LiveChatDirectory editorial team. If there are any companies in the UK that we have missed, or if we have missed your company, please let us know by contacting us via email. The contact information can be found in our contact us page.