The Free Autonet insurance live chat is available for the following hours:
Monday – Friday: 8am – 7pm – Saturday: 9am – 5.30pm – Sunday: Closed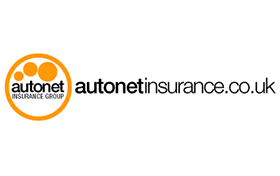 The customer service team at Autonet live chat service allows all customers of Autonet insurance to connect to their experienced web chat customer service agents in 'real-time'.
This enables them to discuss their insurance policies and products. Making sure their customers can keep in touch is very important to them, This is why they have introduced the free live chat service as a way of reaching out.
The web chat system is extremely user friendly and also really quick, most times, there is no waiting time at all. All you need to do is enter your name and policy number, and you will be connected one of the live chat agents. Once you're connected, you are free to ask the team anything you like with regards to your insurance policy.
You're also able to use this service to upload any insurance documentation that Autonet request from you including, your no claims bonus or vehicle licence documentation.
Autonet Live chat is 100% secure and lets you to get the answers you need straight away.
To launch the chat, click on the orange 'live chat' button at the top of the screen, you will then be directed to a customer service representative
To Access the Free Autonet Live chat click on the image below