ASOS Live chat is open for the following hours:
24 hours a day – 7 days a week

The representatives at ASOS Webchat are able to answer queries on any topic, including, products and stock, delivery questions, returns and refunds, order issues, technical support with the website and finally promotions, payments, and gift vouchers. You can choose to log in as a registered member, or as a guest. In each instance, you will be required to enter your full name, your email address and a brief outline of your query before being taken to the webchat.
To access the ASOS live chat please click on the image below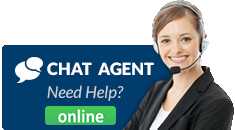 How do I speak to someone at ASOS?
ASOS live chat is a service that allows you to connect to customer service agents online. The service is available to all UK users and is available 24 hours a day, every day of the week, including weekends. Follow the instructions provided on this page to connect to ASOS online chat
See the other organizations in the retail stores live chat category by clicking here
Live Chat Directory and working hours of All UK Companies
Welcome to live chat directory, here we list all UK companies with a free live chat service. If we have missed a company, or you would like your company added to the live chat directory then please get in contact with us. 
As you know it can be a frustrating and complicated business trying to get through to the right department to discuss your needs or issues, or wait for a reply to an email or letter that you sent days ago. With live web chat, this problem is solved and is FREE. Whether it's a refund or exchange, a product inquiry or a compliant or general question, the following list of retail stores, both high street and online makes communicating them a little easier and a lot cheaper.