The Jacobs Live Chat Service is open for the following hours:
Monday – Thursday: 8:00am – 5:30pm
Friday: 8:00am – 5:00pm
The Jacobs Live chat service is available for customers who do not wish to, or are unable to speak to the organisation on the phone.  This service allows you to ask any query, question or concern that you would expect to ask on the phone, but it is completely free.  The web chat team are able to help and support you with payment enquiries, setting up direct debits and payment plans, and discussing income and expenditure.  The specialist team of online advisors will also be able to amend your personal details and answer any complaints that you may have.
The live chat service can be found via the icon on the right hand side of the screen, or by pressing the contact button on the menu.  Before the chat is launched, you will be required to enter your reference numbers. Thereafter you will be taken to the next available agent who can help you with your query.
To access the Jacobs Live Chat Service, please click on the image below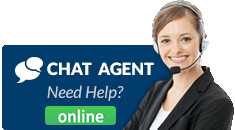 If you are beginning to struggle with debt then pay a visit to our help and advice page.  Here you be able to access live chat services for organisations such as the National Debt Line, Citizens Advice and Step Change.