Allergy UK Live Chat is open for the following hours:
9am to 5pm Monday to Friday

The Allergy UK team of Advisors deal with huge amounts of inquiries every year. The specialist web chat team includes in-house Clinical experts who are able to help with more complex questions. They are also able to refer inquiries to members of the  Health Advisory Board. This includes a number of internationally recognized experts in the fields of
immunology and allergy. If you are looking for a specialist, Live Chat the Helpline – they can advise on your nearest NHS allergy clinic or consultant. To reach the web chat, tab down to the bottom of the page and find the icon in the footer.
To access the Allergy UK Live Chat click on the image below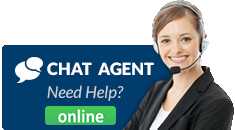 How To Contact Allergy UK Customer Service?
You can contact the Allergy UK Customer service team via live chat, phone, and email. The phone and live chat can be used for faster turnaround time and have less than 3 minutes of waiting time. Email requests can take between 2 to 3 business days to be handled.