Bradford University Live Chat Is Open For The Following Hours:
Monday – Friday: 08:30 am – 5:00 pm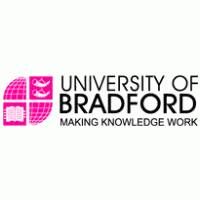 The Bradford University live chat is available to replace the old fashioned way of communicating via telephone, letter or email. This facility focuses on providing student support in a quick, friendly and efficient way.  More importantly this web chat is 100% free and  you are normally connected to an agent instantly.   The team of agents can answer any query you would normally ask on the phone, and they also provide general information such as about admission questions, queries about the application process and available courses.  The team can also respond to any concerns or complaints that you may  have about the University
The Live Chat option is available on the extreme right-hand side of the page. Click on the "Chat with us" button to start a conversation with an agent of the support team.
To access the Bradford University Live chat you can click on the image below