Holiday Hypermarket UK Live Chat Is Open For The Following Hours:
Monday – Thursday:  9:00 am – 9:30 pm
Friday:                             9:00 am – 8:00 pm
Saturday:                        9:00 am – 8:00 pm
Sunday:                           9:30 am – 7:30 pm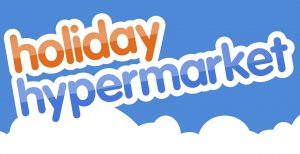 Holiday Hypermarket has an award-winning UK-based Online Support Team, that is always ready to help its customers. It's easy to just click on the Live Chat feature to start a conversation with the friendly and experienced customer representatives. The web Chat team can help with any query on the website or with any existing or new booking.
You can also take advice from the experts in the support team to better plan your holidays.
The Holiday Hypermarket Live Chat option can be found half way down the page on the right side. When you click on "live help", a tab will open inviting you to start a chat with one of the friendly and experienced team members.
To access the Holiday Hypermarket Live chat you can click on the image below