Lebara Live Chat is Open for the Following Hours:
09:00 am to 09:00 pm – Seven days a week
Lebara is one such mobile service provider and data connection company that provides mobile and data connection services in the UK, connecting both businesses and residential customers. The company was established in 2001 and it is now one of the fastest growing mobile companies in Europe. Besides UK, the company also operates in seven other countries of the globe. These countries include Australia, Saudi Arabia, France, Germany, Denmark, Netherlands, and Spain. The company offers a range of SIM, mobile services, and data package plans.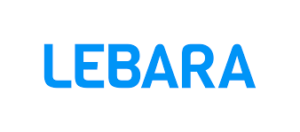 Besides the company amazing ICT offers, it has also an amazing live chat feature on its website. This live chat feature enables the customers to contact the customer support team of the company and they will clarify and resolve any of their customers' queries instantly.
How to Contact Lebara Live Chat
For contacting Lebara support team via Live Chat, you have to visit its website. You will find the contact us tab at the bottom of the homepage. Click this contact us tab and you will be redirected to a new webpage where you will find several contact options including Live Chat. For connecting with the team via live chat, click the live chat icon and a new window will pop up. You have to provide your phone number and then click submit. Once you submit this pop up window, soon you will be in a live chat session with one of the rep of the team.
Besides live chat, you can also get in touch with the team via phone and post.
For accessing Lebara Live Chat click on the following link.