British Airways Live Chat is Open for the Following Hours:
08:00 am – 08:00 pm – Seven days a week

Note: For non-urgent queries, you can contact the British Airways Email Address
Based on your query's nature, you can select any of the contact reasons and you will instantly be redirected to the desired page where you can find all phone numbers and other necessary information. Now you can chat with an advisor and resolve your query or get your booking or any other information as per your need.
For accessing BA Live Chat click on the following link.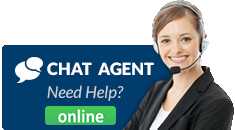 To get connected to the live chat quicker, use the link above. Once you are on the page, look for a chat button at the bottom right side of the screen. Clicking the button will connect you to a chatbot. Type in "Speak to agent" and hit send. The bot will then connect you to the first available advisor. Sample chat: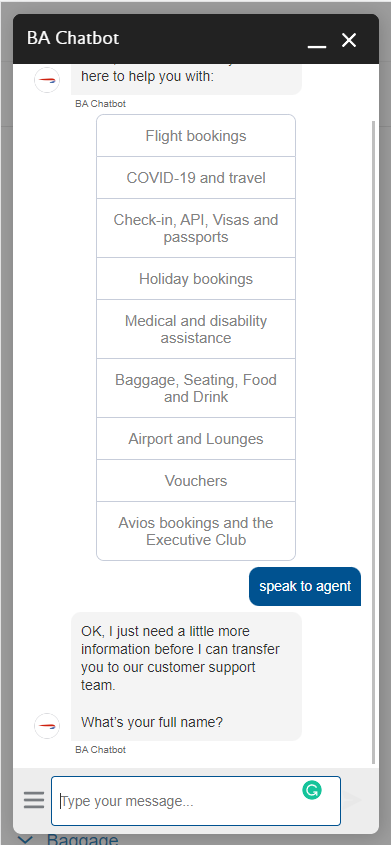 British Airways Customer Service Opening Times:
The customer support team is available from 8am to 8pm every day of the week. You can also contact the customer care team through the live chat service to reduce your waiting time.
British Airways Customer Service:
You can contact BA through their contact number, to do so, dial 0344 493 0787 from 8am to 8pm, 7 days a week. Alternatively, if you prefer to chat with them, use the instructions on this page to connect to an agent.
Frequently Asked Questions: