Emirates Live Chat is open for the following hours:
24 hours a day – 7 days a week
The Emirates airlines web chat team are available around the clock to answer any questions, queries, or issues you may have with the airline or your flights, They are able to answer any query you would be able to make on the phone, including managing your booking, requesting special assistance, seat selection, and Emirates Skywards.
To access the Emirates Live Chat click on the image below.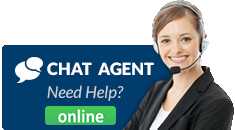 Once you are on this page, hold for a few seconds then a popup will appear. In the popup, you will have to provide your information and then you will be connected to an agent.
Emirates Whatsapp Support:
Alternatively, you can talk to their digital advisor on Whatsapp. To connect to their Whatsapp chat, click on this link.
Related articles: