Happy Live Chat is Open for the Following Hours:
24 hours a day – seven days a week
The education industry of our times is very complicated as it has advanced much in the last two or three decades. Now, learning is not only confined to formal educational institutes only but also continuous learning is necessary in every workplace. On-job trainings, seminars, and other such learning activities dramatically enhances productivity of workforce. With the advent of ICT era, the learning of IT skills are must for every individual whether he is a student or worker or runs a non-profit entity.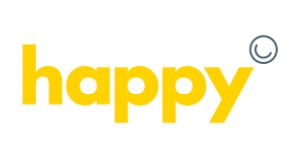 For imparting on-job knowledge, IT skills, and other soft skills, many businesses have emerged across the globe. Happy is one such e-learning business which aim to improve organizations around the globe by empowering both workers and leaders. They do so by educating the leaders about best leadership models, by empowering workforce by teaching them IT and related soft skills, and by improving the workplace inclusivity number. Happy offers a range of IT courses, leadership and personal development programs, workplace consultancy, and much more.
In addition to these great learning products and services, Happy has also an amazing customer support team. Anyone can contact the helpful and supportive team of the retailer for resolving any of their queries instantly via Live Chat.
How to Contact Happy Live Chat
For contacting the support team of Happy via Live Chat, visit their website and at the bottom of the homepage, you will find a chat icon. Click this icon and a pop up window will appear. Now just fill the window with required information and click start chat for connecting with a rep of the support team. Besides Live Chat, you can also get in touch with the team via phone and via email.
For contacting Happy customer support team via Live Chat, click on the following link.