Lufthansa Live Chat is Open for the Following Hours:
24 hours a day, 7 days a week
To start a chat with Lufthansa, click on the link below: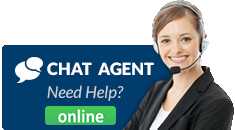 The Lufthansa live chat is a real-time digital interaction channel that allows customers to communicate directly with the airline's customer service team. The chat is available on the official Lufthansa website and the airline's mobile application.
The key feature of the Lufthansa live chat is the Chat Assistant, known as "Elisa". This AI-powered chatbot is designed to provide immediate responses to customer queries. If a query requires human intervention, "Elisa" can seamlessly transfer the chat to a live agent
Lufthansa Customer Service
In addition, to live chat, Lufthansa also provides phone-based customer service. If you're in the UK and need to speak with Lufthansa customer service, you can reach them at +44 371 945 9747. This service is available 24 hours a day​.
For any issues related to baggage, Lufthansa has a different number for baggage tracing. You can contact them at +44 371 945 9124. The working hours for this service are from 9:00 am to 9:00 pm daily.