Park Dean Live Chat is Open for the Following Hours:
08:00 am to 09:00 pm – Monday to Friday
08:00 am to 07:00 pm – Saturday and Sunday
Relaxing in a natural location is a major stress reliever. We are now living in a comfy age but yet it is full of stressors and that's why depression is on the rise in almost every society of the world. Taking a holiday break and booking for a relaxing and entertaining resort can go a long way in removing all your worries, so don't get to take your holiday break.
Park Dean is one such online holiday park operators that was established in 2015 through the merger of Park Dean Holidays and Park Resorts. Now the online operator has become the largest holiday park operator with 67 holiday parks across England, Scotland, and Wales.
With 67 parks found in stunning coastal and countryside locations up and down the country, the online operator is offering fantastic UK holidays and short breaks in England, Scotland and Wales. The offerings range from caravan holidays to lodge holidays with hot tubs, touring and camping to glamping, and much more and that too at very reasonable prices.
Besides its remarkable holiday services, the company has also a wonderful customer support team that is open to any of the customers' queries and is eager to sort out things for their valued consumers. You can get in touch with the team via Live Chat and also via phone.
How to Contact Park Dean Live Chat
You can contact Park Dean Live Chat by clicking the contact us tab present both at the bottom of the homepage. Once you click the 'contact us' tab then you will be redirected to a new webpage where you will find a small window at bottom of the page.
For initiating a Live Chat, click this box, enter your query, send it to customer support and you will be instantly connected with a customer service representative. Besides Live Chat, you can also contact the support team via phone (the phone numbers are given on the contact us page).
For accessing Park Dean Live Chat click on the following link.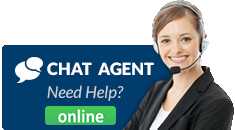 Related articles: