Online Chat Tax Credits Is Open For The Following Hours:
Monday – Friday: 08:00 am – 08:00 pm
Saturday – Sunday: 08:00 am – 10:00 pm
Online Chat Tax Credits is available in the HMRC department of the government's website. This service allows the tax credit claimants to have one-on-one conversation online and ask their concerns with the agents of support team. The tax credits are process to redistribute income to the people with lower earnings. The tax credit is paid by the taxpayers from their income. The online chat service is run by qualified agents to help in providing information. It is also used if there are any complaints about the services or any suggestions to improve performance.
The Live Chat option is available in the middle of the page once you scroll down a bit. Click on the "Speak to an adviser" button link under the heading "WebChat" and a new small window will appear on screen to start a conversation with the support team. If the advisers are busy, you can wait till the chat option is available.
To access the Tax Credits Live chat you can click on the image below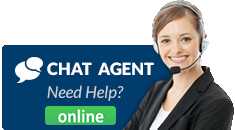 See the other organizations in the live chat directory by clicking here
The information above is gathered by the LiveChatDirectory editorial team. If there are any companies in the UK that we have missed, or if we have missed your company, please let us know by contacting us via email. The contact information can be found in our contact us page.
Related articles: