Instacart Live Chat Is Open For The Following Hours:
Monday – Friday: 09:00 am – Midnight
Instacart Live Chat feature is available for the ease of customers by the company. It is not for general inquiries but can be used by the customers to contact with the personal shoppers who is working on specific order. Instacart is an online platform provides grocery pick-up and delivery services. It operates in the US and Canada and It headquarter is present in San Francisco. It is available both on world wide web as a website and also as an application on mobiles. The platform operates in more than 5000 cities across all US states and Canada. And making availability of more than 25000 stores around to the customers. The company is now worth more than 8 billion dollars. This Live Chat feature allow the customers to directly communicate with the personal shoppers. And get complete information about the orders, replacements and more.
The live chat option is only available if you are logged in to your account. When you open your account, click on the orders, and select the specific order. In the upper right corner of the page you will see a Live Chat box. And you can write and send your message directly to the shopper.
To access the Instacart Live chat you can click on the image below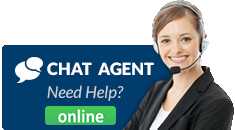 We also have instructions to initiate bt live chat here.