GMP Live Chat Is Open For The Following Hours:
24 hours a day – 7 days a week
GMP Live chat availability is one of the best features that can help people to quickly contact the police department. It's an easy way to directly contact without calling on the helpline. GMP stands for the Greater Manchester Police, which is in charge of law enforcement within the urban region of Great Manchester, England. It controls an area of 500 square miles within 12 divisions. It is one of the best, 4th largest police forces in the UK and 2nd largest in England. The force has more than 7000 police officers, 300 volunteers, and around 3000 staff members and community support officers.
The Live Chat service is always available on the website run by friendly staff to instantly help the people with inquiries. The people can directly report a crime, accidents, incidents, or any other information.
The Live Chat option is available at the extreme bottom right-hand side of the page when you visit the website. Once you click on the 'Live Chat' button, a small new window will open, and you can start a conversation.
To access the GMP Live chat you can click on the image below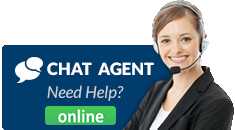 Related articles: